Couldn't find the old thread about the fan choice voting and such. I know there was a big debate about it among the nerds around here especially those in the pro-ice cream man camp (suckers).

(snip)

Now for my nerdy moment in the sun: Fuck the ice cream man or whatever he is. Eat it all of you who voted for him too! I may not be getting laid tonight or tomorrow night or for the forseeable future for that matter, but the guys I voted for won. Woot-Woot!

I love me some Darth Revan and KOTOR. Awesome game and series!

I'll eat my shit politely, I guess.
Sure, he may have lost, but I'm still proud of
Ice Cream Maker Guy
. Nobody had any idea he even existed until my online buddy Scott founded that goofy website and petition, and several years later, he's one of the top-25 most wanted figures out there. For a total grassroots effort, that's pretty impressive, considering the amount of characters out there to choose from--most of whom have had a great deal more exposure than ol' Willrow could ever imagine. And I don't think we'll ever know the official results of the poll, but I bet that Willy had a nice turnout--who knows? Maybe even a good enough turnout to make Hasbro take notice.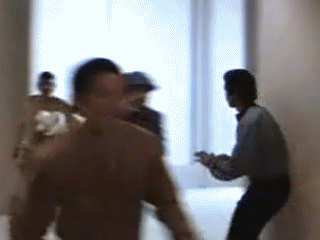 The ICMG is dead; long live the ICMG.
Thanks to everyone here who voted for him.